Spanning 51 hectares of regenerated land, New Epping will be a community of residential neighbourhoods, commercial spaces, a health, wellness and knowledge precinct and civic heart all connected by a central green spine. A place that puts people, their health, happiness and wellbeing first – this is a community that will be defined by leading thinking in urban experience, wellness and sustainability.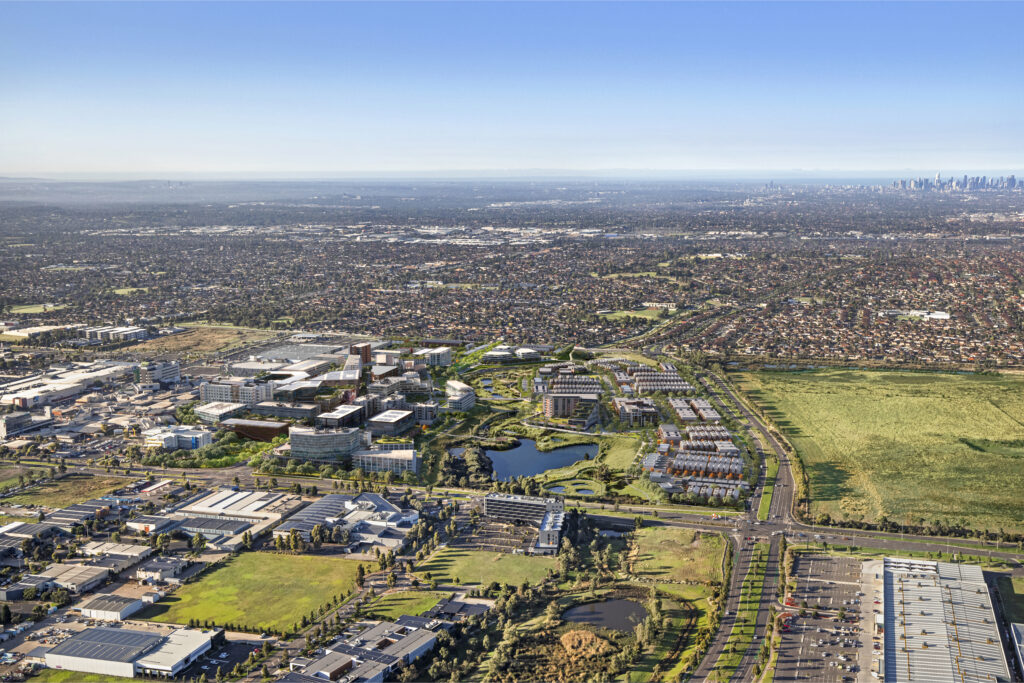 A CITY WITHIN
A SUBURB
New Epping will reimagine wellness and sustainability at neighbourhood scale. The masterplan considers how people, nature and business can connect and thrive in unison.
EXPLORE THE MASTERPLAN
NEW EPPING — A NEW WAY FORWARD
Underpinned by insightful design and regeneration, New Epping will transform a prime location in Epping that has laid dormant for decades into Melbourne's new urban north.